Technical Services
In today's Plastic Industry the service level from major resin suppliers and mega distributors has been reduced in an effort to meet management profitability goals. This does not help someone trying to develop a new plastic product, select the proper product grade, solve a processing issue or start up a new mold. They need immediate service and Drumco Inc. responds in hours not days.
With over 35 years experience in the plastic business and personnel knowledgeable in all aspects of polypropylene and most other commodity and engineering plastics, Drumco is ready with timely, quality technical support.  For more long-term development programs, Basell® Polyolefin specialists assist Drumco personnel with new materials or testing.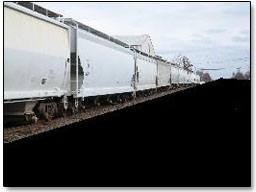 Packaging and Specialty Services
Complete break bulk facilities are available at the Drumco Inc. New Jersey plant. This includes blending, international shipment loading, bulk truck, and box packaging. The operation is flexible and responsive allowing us to meet specific customer requirements, including pellet blending of proprietary customer supplied additives. Associated facilities give us the opportunity to provide compounding service and the development of our own specialty polypropylene formulations.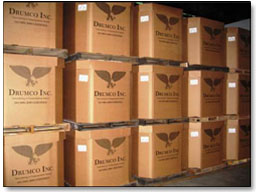 Warehousing, Trucking and Logistic Services
A full line of Basell® Polyolefins is available from the Drumco Inc. Middlesex, New Jersey warehouse. Public warehouse agreements are used to service customers outside the Northeast/Mid-Atlantic region. Railcars of prime, generic and wide-spec are on site at the Drumco rail sidings in New Jersey for bulk truck delivery or to supply packaged product from the warehouse. Other commodity and engineering grades to meet our customer's needs are stocked at the Middlesex facility.
Contracted trucking allow overnight delivery to New Jersey, Eastern Pennsylvania, Eastern New York, Southern New England, Maryland and Delaware. A close working relationship with several major carriers gives us fast service across the United States and to Mexico and Canada. Bulk truck shipments are available throughout the United States with joint customer planning.